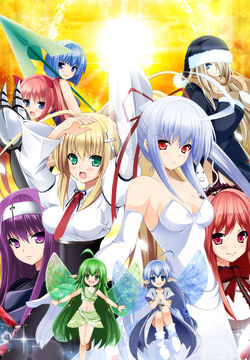 Rosenkreuzstilette Schwesternschaft (lit. Sisterhood of the Blades of the Rose Cross) is an upcoming compilation of the English localizations of both Rosenkreuzstilette and its sequel, Rosenkreuzstilette ~Freudenstachel~ that will be released by Darksquid Media. The official English localization of Rosenkreuzstilette was released on Steam and Playism on February 3rd, 2017, and the official English localization of Rosenkreuzstilette ~Freudenstachel~ was released on Steam and Playism on October 17th, 2017.
Currently, there is a campaign supported by [erka:es] that, if all goes as planned, is expected to include the following:
Revised English scripts for both games by the original translation team
Selectable English and Japanese voice-overs
Selectable difficulties
Optional 8-bit soundtrack by Mathew Valente
Limited-edition physical pressing of the game featuring WOMI's original art, with on-disc extras
English versions of the Rosenkreuzstilette Freudenstachel [R05] artbook (both the digital and hard copy)
English version of the Rosenkreuzstilette 0.22b beta
An assortment of physical goodies such as posters, keychains, postcards, and T-shirts
In addition, English voices have been in the works since October 2011, provided as listed below:
Trivia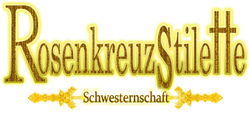 The cover art is redrawn in a different style from the original two games', entirely from scratch, which reflects upon the evolution of WOMI's skill as an artist over the years. Nevertheless, it is based upon both of said games' cover art.
In the process of creating Schwesternschaft's cover art, WOMI experimented with different compositions and logo designs. Ultimately, the staff decided on a composition and a logo embracing the history of Rosenkreuzstilette in the same way that the series embraced gaming's past.
External Links
Ad blocker interference detected!
Wikia is a free-to-use site that makes money from advertising. We have a modified experience for viewers using ad blockers

Wikia is not accessible if you've made further modifications. Remove the custom ad blocker rule(s) and the page will load as expected.